(Boy's side)
I saw her when she enter in the bus. She was so beautiful. Her sparkling eyes, her sweet smile and... she was just amazing. I always tried hard to talk to her but I was to shy to talk. I always gave up to talk to her till tomorrow.
One day...I gather up my all courage and say her hi and offered her a seat beside me. I talked to her till her stop came. I was happy because for the first time I talk to her.
Next day again I talked to her and at the end I simply asked her for a dinner in the evening and guess what.. she agreed.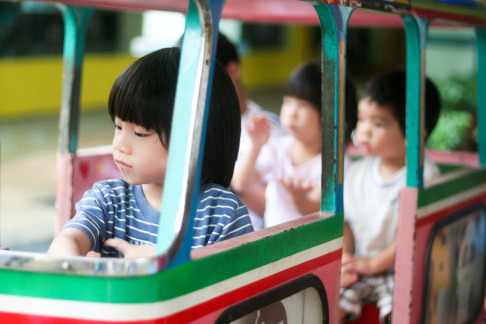 On the way to the restaurant I bought a bouquet of red roses for her.
As I enter, I look for her and found her sitting in a corner and MY GOD...she looks beautiful in that dress. She rose up as I came. I gave her the roses and pull a seat for her. As we both get settle we start talking.
After dinner as she was leaving I got down on my one knee and pull out a ring which was getting heavier in my pocket for the past few days. I said...
"I know I am not the best and there are times when I do stupid things which I don't realize on the moment but I promise I'll keep you happy till my soul vanishes away from my body"
She accepted my proposal and hugs me.
--------------------------------------------------------------------------------------------
End of story...
I guess I'm not good at writing story. I've written this so bad.
I do not hope for every one of you to like. :(